 Schedule
an Appointment with Simone

Who We Are
We're a team of Realtors with over 30 years of experience assisting clients in buying and selling homes. We have sold over $200M in real estate and helped hundreds of families through the buying and selling process. Our team specializes in the energy efficiency of a home and is able to provide solutions for better home performance.

What We Do
Using our insights, we are able to help our seller clients differentiate their homes during the time of sale by utilizing our unique approach to marketing. Clients looking to purchase a home leverage our expertise in home performance standards and rebates to offset retrofit costs. The result is a healthier and more comfortable home.

How We Can Help You
It all begins with a call. We can help you determine if there are unrealized assets that set your home apart and add value. Our team of home energy label professionals, specialized contractors, and marketing specialists will improve the results you're seeking. Whether that means buying or selling a home, your experience with our team will stand alone.

Explore Our Areas
With all the beauty that our area has to offer, it really is hard to find the perfect place to call home. Let our area guides simplify that journey by sharing with you the latest listings, market trends, school ratings, and more!
Is Your Home GreenPoint Ready?
Here's an easy way to discover if your home might qualify for a GreenPoint Rated label. Take our simple survey to help give you an idea of where you stand.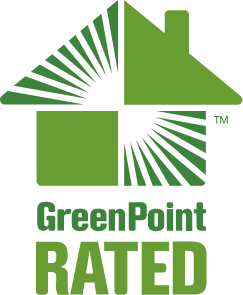 Only With Us
When it comes to navigating the complex ins and outs of the luxury Orange County real estate market, the green-focused Barraza Group of Surterre Properties® is in a league of its own.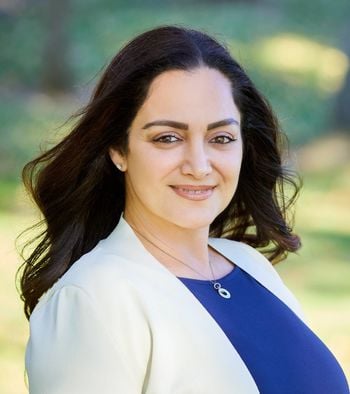 About Simone
A service and detail oriented real estate professional, Simone Dadsetan has been a highly regarded part of the local industry for over a decade. As a longtime Orange County resident who has lived in Newport Beach and coastal South Orange County, Simone offers an in-depth, all-encompassing perspective of the Orange County market. "I have grown up in Orange County and watched this county grow up as well."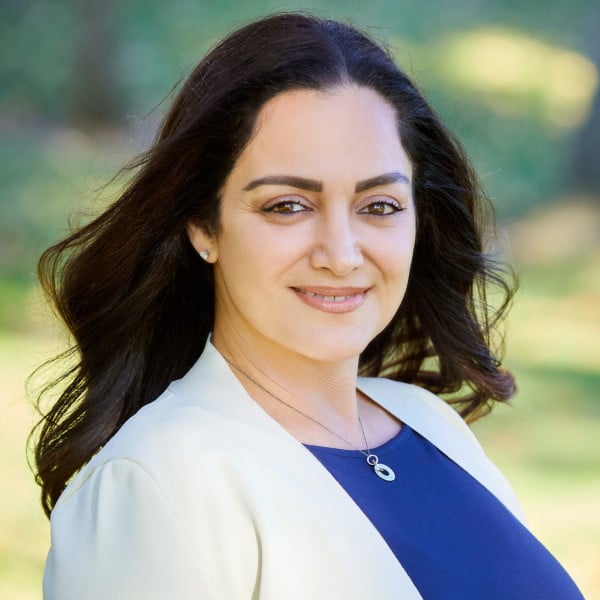 Realtor, Home Performance Consultant
Simone Dadsetan
DRE#01386563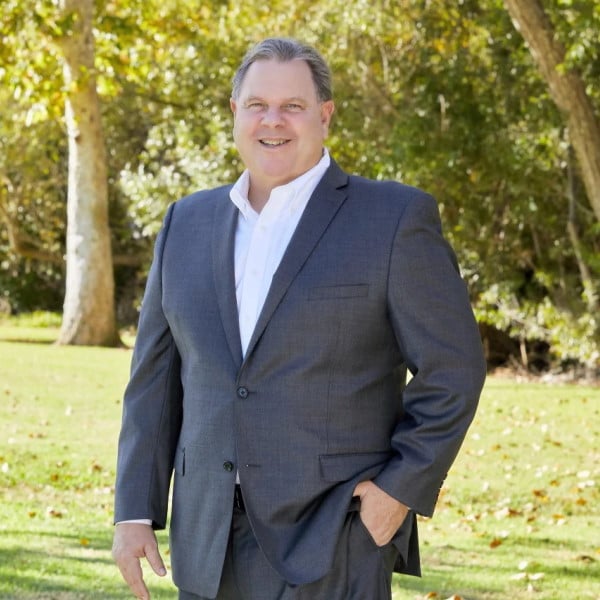 Realtor, Sustainability Manager
John Shipman
DRE#01812640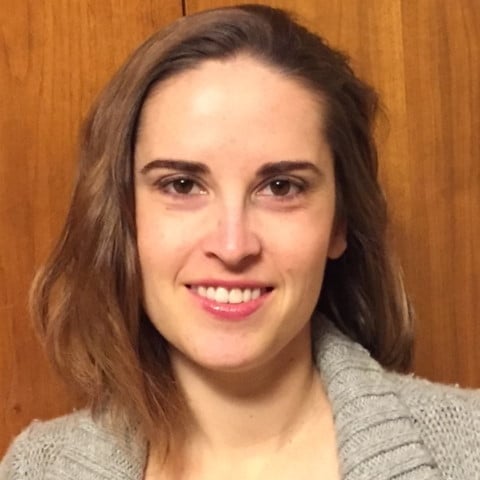 Content Manager
Emily Beierle-O'Brien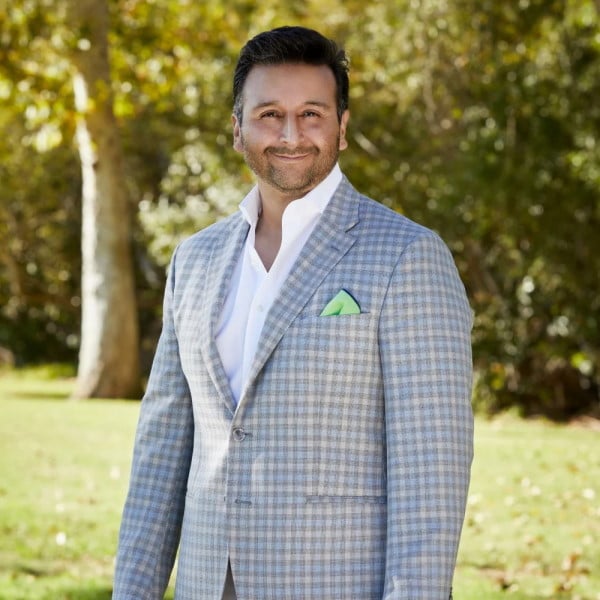 Realtor, Green
Jesse Barraza
DRE#01186803
Testimonials

"Jesse was amazing! I would 100% recommend him for your realtor. He makes the process extremely smooth, whether this is your first time buying a home or your 5th time. He new what geographic locations would be best for us and probably found and took us to every house in our price range. He pointed ou
…
Read More
t things we needed to know at each location that I wouldn't have even thought of. His negotiation skills were excellent and without him, we would not have gotten our house. He was very responsive to all our questions and requests and had great connections. You won't be sorry if you work with him!"
Read Less

"Jesse was most knowledgeable. He helped us sell our house and buy a new one. Jesse is a great listener. He understood what we wanted to filtered properties for us accordingly. Jesse was professional and managed the buyers (when we sold our house) and the seller (when we bought our house) very we
…
Read More
ll. He was always ahead of the game. He knew all professional and has strong connections to whomever vendor we needed from locksmith to mortgage brokers to escrow, etc. Jesse is detailed oriented. He paid attention to all even the smallest items. Jesse was always available. He called back promptly and had the answers ready. It was a great pleasure working with Jesse and his team and we highly recommend him."
Read Less

"We had the pleasure of working with Jesse Barraza, and we cannot recommend him enough. He provided exceptional service and expert guidance in every step of the way, from finding the perfect property to securing tenants. Jesse was always available to answer our questions and address any concerns, and
…
Read More
his knowledge of the real estate market and industry trends are impressive. Not only did he help us find a great property, but he also assisted in finding great clients to rent out the property. His professionalism, responsiveness, and dedication to ensuring our satisfaction are truly appreciated. We would highly recommend Jesse to anyone looking for a reliable and knowledgeable real estate agent."
Read Less

"Being a first time home buyer, I cannot recommend Jesse enough! His skill set is unmatched and he made the home buying process delightful. He is the best, do not look for any other realtor in Orange County."

"I was referred to Jesse by a good friend who spoke wonders of him. She had a great experience with him and I had an even better experience with him. He helped with selling my home. He is very knowledgeable, very reliable. Any questions I had any doubts he took the time to explain everything to me. H
…
Read More
is team was very helpful as well. I have nothing but good things to say about him. Trustworthy individual."
Read Less

"Working with Jesse & Simone was a spectacular experience. We were extremely impressed with the organized front displayed from our first meeting. The initial marketing plan was thorough and highlighted the key factors needed to sell our house at the desired price point. We placed our trust with Jess
…
Read More
e and his approached paid off through multiple offers in less than a week on the market. Thank you Jesse & Simone for treating us like family throughout the sale experience, and thanks for promptly answering all of our many questions. Do yourselves a favor and reach out to Jesse if you want to sell your house. It will be worth it."
Read Less

"He is honest, a hard worker, and genuinely a great guy. I couldn't recommend anyone more. He knows what he is doing, is willing to give truthful answers about what you can realistically expect, and is respectful of your time. Great communicator too."

"I had met Jesse several years before we listed my parents home and he was always great about keeping in touch and giving us great info on the market. When it was time to list there was no question that we wanted Jesse to handle everything for us. We live out of state so it was important that we have
…
Read More
utmost trust and confidence in an agent. Jesse didn't disappoint! The home was under contract in 24 days with no hassle and we were able to handle everything remotely while on a trip to Canada.We would highly recommend Jesse and his team!"
Read Less

"Jesse helped my wife and I sell our condo and found us our forever home. He expertly navigated the highs and lows of both processes and always had our best interest in mind. He and his team had every detail covered. He was available day and night to answer all of our questions and ease our concerns
…
Read More
. I am so thankful we met him. We definitely could not have done it without him. Thank you Jesse!"
Read Less

"Jesse was great helping us find our new home in Newport Coast and finding tenants for our rental. He has a very friendly, efficient and proactive attitude. Mr Barraza also had a lot of knowledge about the area and that made our search much easier. We found Jesse on Zillow and would definitely recomm
…
Read More
end him to our friends and anyone looking for their dream home."
Read Less
© Zillow, Inc., 2006-2016. Use is subject to Terms of Use What's a Zestimate?
Our Blog
Explore our blog for insight about real estate and lifestyles you can't find anywhere else! From our custom reports with statistics and professional analysis to in-depth neighborhood articles and local tips for living your best life…
Our Blog
Explore our blog for insight about New York real estate and lifestyles you can't find anywhere else! From our custom Manhattan reports with statistics and professional analysis to in-depth neighborhood articles and local tips for living your best life…